Today 18th of July 2019
Sun, clouds, thunderstorms: Weak high pressure over Central Europe, the air masses in the Alps remain unstable.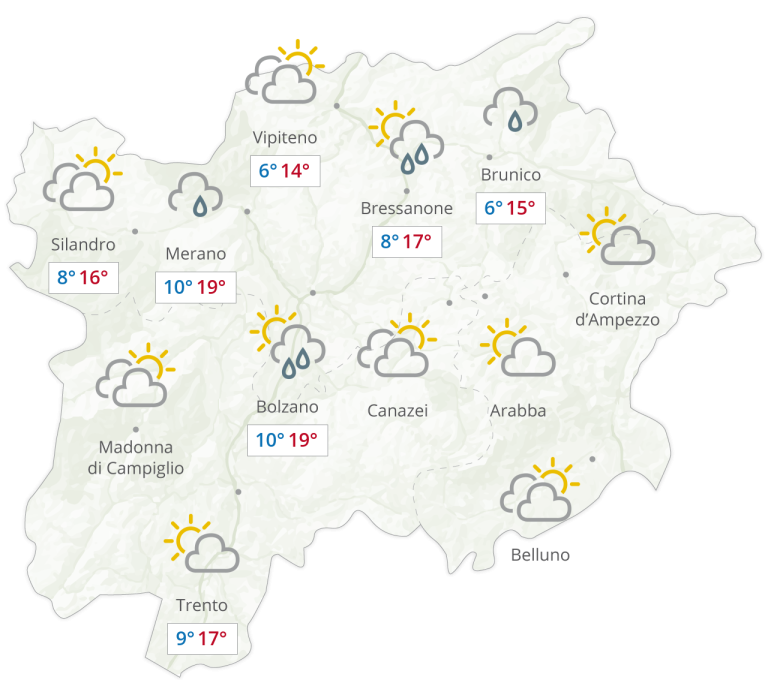 The weather
In the afternoon cumuliform clouds will develop and rain showers and thunderstorms have to be expected. High temperatures between 23° and 30°.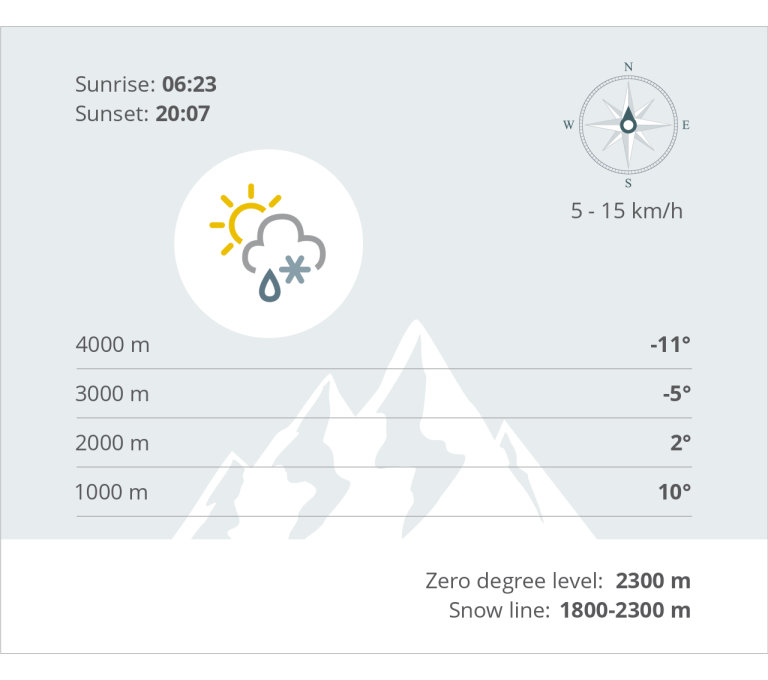 Mountain weather
In the mountains partly sunny. In the south already in the morning local showers are possible, during the afternoon they are everywhere possible.
Tomorrow 19th of July 2019
Friendly weather, rain showers in the afternoon: No big change in the weather pattern. Weak north-westerly currents with unstable air masses determine our weather.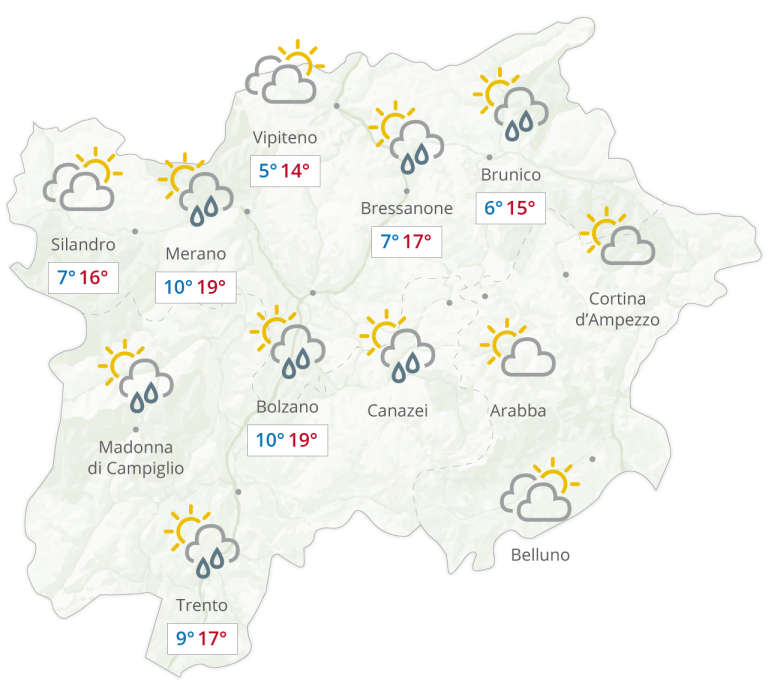 The weather
Mostly sunny with some clouds already in the morning. In the afternoon and evening again rain showers and thunderstorms. Lowest values between 9° and 17°, highest values will reach 23° to 31°.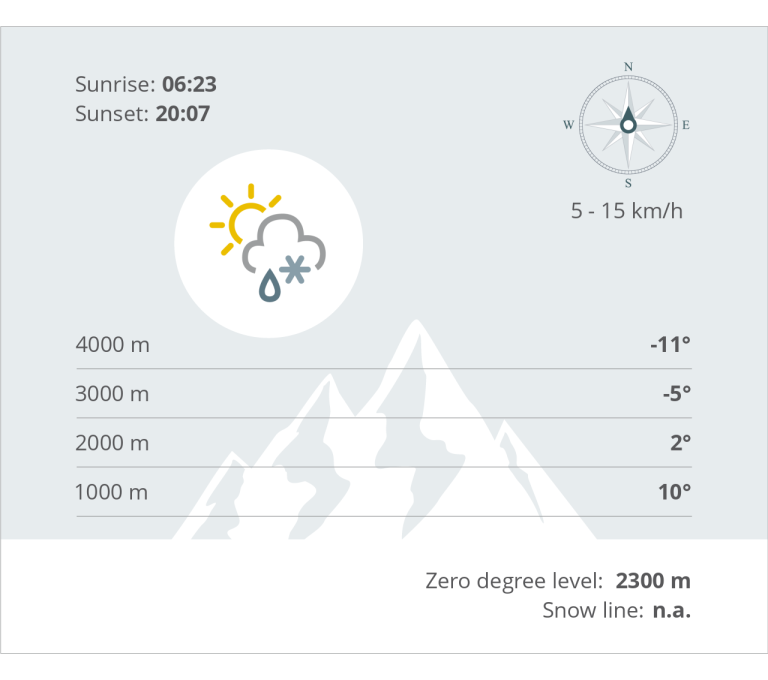 Mountain weather
In the morning a mix of sun and clouds. In the afternoon rain showers and some thunderstorms.

saturday
20
Cloudy
max: 31°
min: 9°

sunday
21
Cloudy
max: 33°
min: 10°

monday
22
Partly cloudy
max: 35°
min: 11°

tuesday
23
Partly cloudy
max: 35°
min: 11°