Today 20th of Nov 2019
Sun and clouds: Slight weather improvement, but still humid air over the eastern Alps.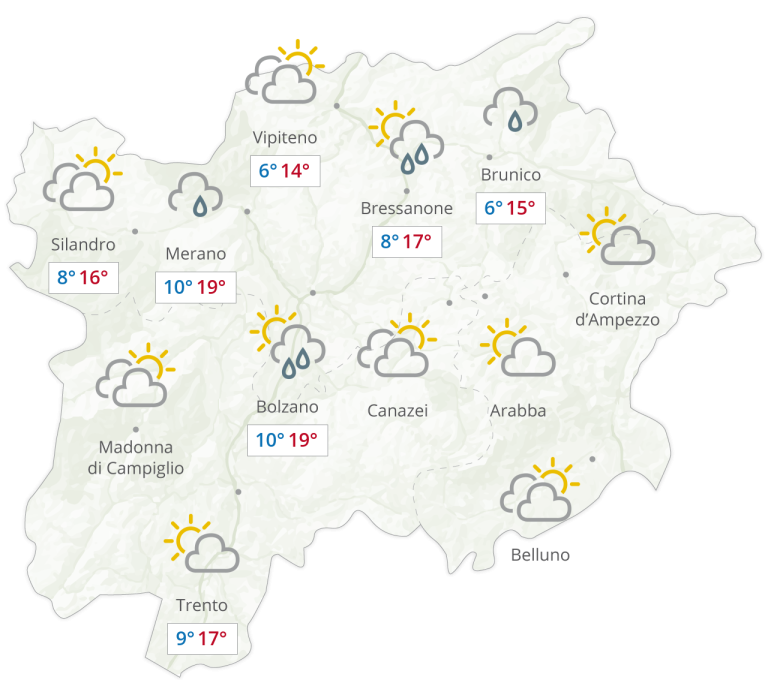 The weather
Clouds will break up bringing some sunny spells especially in the western parts of the region. Maximum temperatures between 6° and 11°.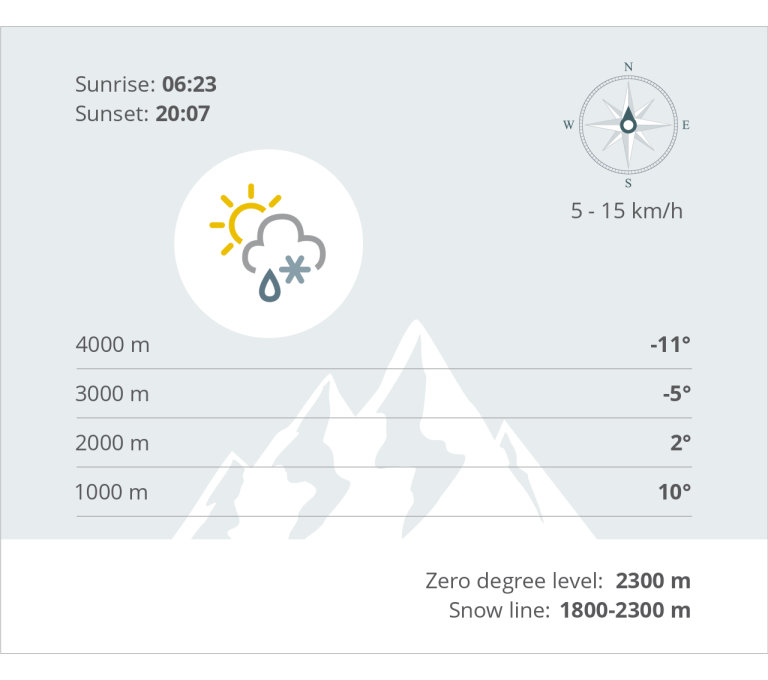 Mountain weather
On the western mountains quite sunny, on lower altitudes high stratus clouds. Towards the east more clouds.
Tomorrow 21st of Nov 2019
Mostly cloudy: Humid air reaches the Alps with southerly winds.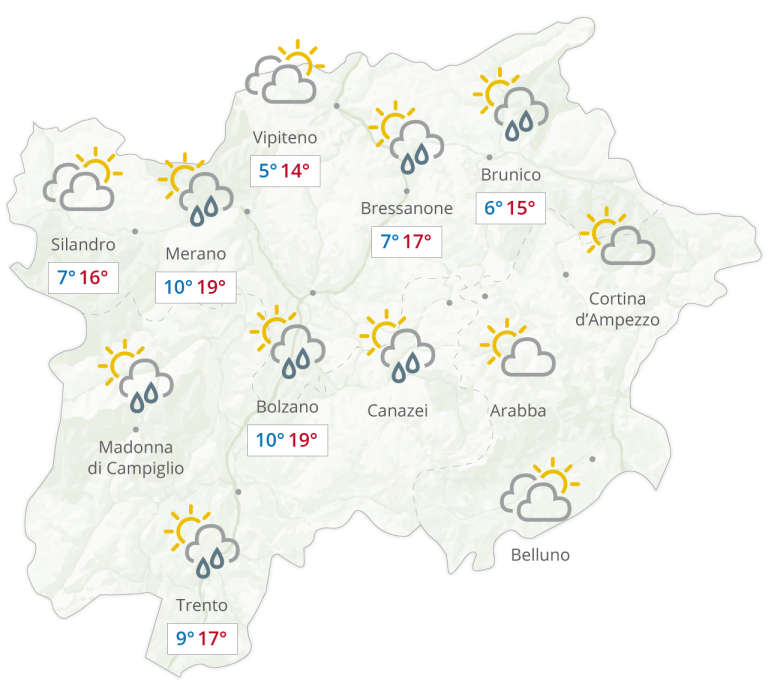 The weather
Mostly cloudy weather with some weak precipitations in the afternoon. Maximum temperatures between 5° and 9°.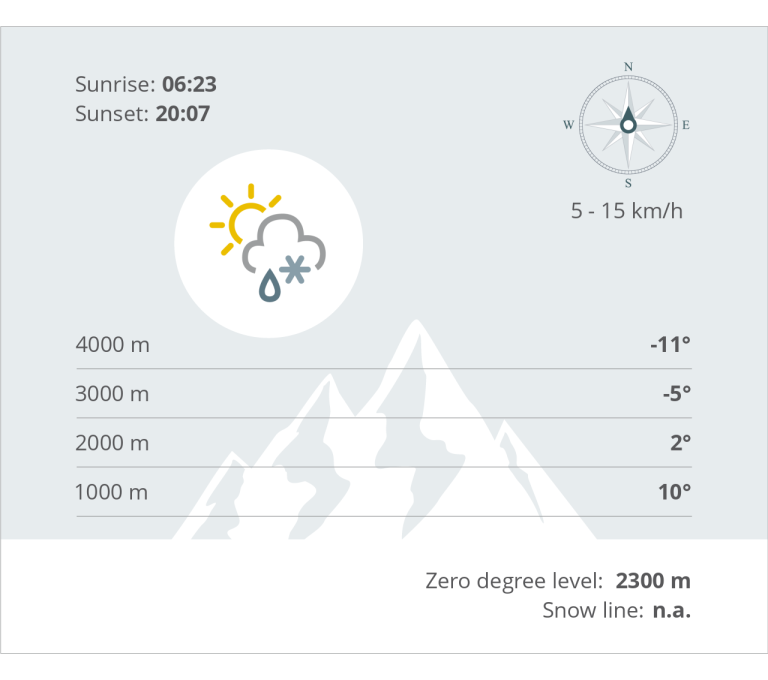 Mountain weather
Bad visibility due to clouds on the mountains, weak snowfall is possible in the afternoon.

friday
22
Dull
max: 8°
min: 0°

saturday
23
Dull
max: 8°
min: 1°

sunday
24
Partly cloudy
max: 12°
min: -1°

monday
25
Cloudy
max: 11°
min: -2°